What is Primetime for … Big Data?
The conference Primetime for ... Big Data is a professional platform for all who are interested in learning how to use data to do big business. It demonstrates that work with data is beneficial for understanding the business, improvement of customer care and operational optimization. It focuses mainly on the strategic use of big data.
The Conference builds on the previous 5 years, which attracted more than a thousand participants in total and clearly showed that working with data is not a mere fashion. On the contrary it represents a great potential so far not fully used by many companies.
Keynote speaker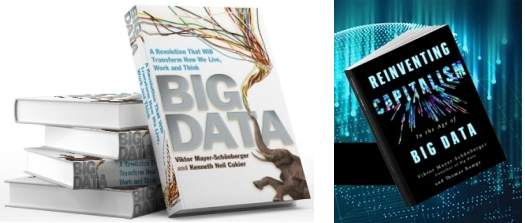 Viktor Mayer-Schönberger is a professor of Internet Control and Regulation at the University of Oxford. He published a total of 11 books, including the international bestseller "Big Data" A Revolution That Will Transform How We Live, Work, and Think (co-author Kenneth Cukier, translated into Czech). His latest book Reinventing Capitalism in the Age of Big Data, is a prediction of how data will redefine the market economy. He describes the dawn of the data capitalism era. Will it be the age of prosperity or calamity? What strategy to choose to secure a better future?
Who is it for?
Primetime for... Big Data is intended for all who are interested in the use of data and artificial intelligence for effective and context management, strategic or operational decisions. It is intended for marketing, commercial and financial directors and managers, leading specialists from the field of operations, customer experience, or human resources from companies across all sectors.
Participants of past years