What is Primetime for … Big Data?
The conference Primetime for ... Big Data is a professional platform for all who are interested in how to use the data to do big business. It demonstrates that the work with data is beneficial for understanding the business, improvement of customer care and operational optimization. It focuses mainly the strategic use of big data.
The Conference builds on the previous 3 years, which always attracted more than 200 participants and clearly showed that the phenomenon of working with data is not a mere fashion. On the contrary it represents a great potential so far not fully used by many companies.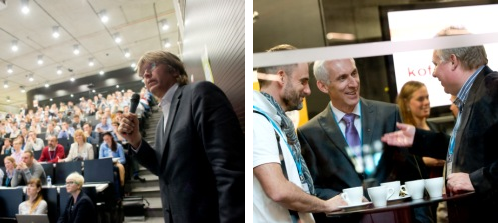 What will the year 2018 be about?
Big Data are the result of classic Business Intelligence, as a wide range of software applications that are used to analyze the raw data, the human and artificial intelligence.
It is not just a simple sum, all 3 forms of intelligence are multiplied by each other. To be able to use the potential of big data, we need to connect all these ingredients.
Business is changing. It's a new world, where human beings together with big data and artificial intelligence recognize and determine business development or marketing, reveal the risks, and optimize the operation and financial flows.
Who is it for?
Primetime for Big Data is intended for all who are interested in the use of data and artificial intelligence for effective and context management, strategic or operational decisions. It is intended for marketing, commercial and financial directors and managers, leading specialists from the field of operations, customer experience, or human resources from companies across all sectors.